Request for quotation and price list
NSX Floor standing perimeter heating
– a modern type of heating devices which are easy to integrate into a heating system;
– high performance parameters make this ideal for heating residential, public and office spaces.;
– pure, clean aesthetics make this ideal for minimalist loft or high-tech design themes.
Heat exchanger water connection: inner threat G ½
FeZn steel cover, standard colour – white, possibly to cover by powder staining in accordance to RAL.
Water temperature: 38 – 110 С
Maximum working pressure: 16 bar
Height – 105 mm, 205 mm
Width – 154 mm, 214 mm, 274 mm
We can adjust the dimensions of convector in accordance to your project.
Request a live presentation of the convector or get a demo sample of the convector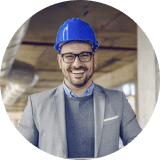 Andrii Stetsovskyi
Commercial Director - Hitte S.R.O.
personal offer
help and advice
free estimation